An event to raise awareness of SUDEP (Sudden Unexpected Death in Epilepsy)
in memory of Jordan Lynn Fawcett.


The Fawcett Family Thank You
For the blessings and support over the last 5 years in raising awareness and much needed funds for SUDEP Aware. Jordan fell in the low risk category for SUDEP and yet it took her away from us. Clearly there is more work to be done, and thanks to your support SUDEP Aware can continue their research to help find the cause(s) and prevention(s) of SUDEP. For this we are eternally grateful! THANK YOU!!!!
Donate in memory of Jordan to SUDEP Aware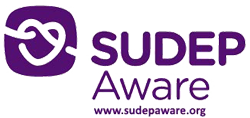 All funds raised support the mission of SUDEP Aware, a Canadian charity dedicated to promoting knowledge and understanding of (SUDEP) through education, research and support.

Dear Jordan's Slide Supporter,

How do we convey how thankful we are?! But to say THANK YOU, THANK YOU, THANK YOU!!!!!!

We are truly blessed and beyond grateful for the huge support bestowed upon us for the last five years for Jordan's Slide for SUDEP! We look back upon these very difficult years and are proud of our many accomplishments – Jordan's Slide for SUDEP being one of them.

We thank you for your support, encouragement, understanding and love during these years. We couldn't have made it this far along the journey without YOU!!

We are elated to report that we surpassed our goal and pledge to SUDEP Aware of $100,000!!!!

Here's a review of how we got there…

2012 - $21,506
2013 - $20,522
2014 - $18,730
2015 - $18,908
2016 - $24,549

Total $103,765!!

With these funds SUDEP Aware has…

Brought education and awareness to epilepsy organizations and support workers across Canada through a Professional Development Day;
Supported many research grants in Canada to help find the cause and prevention of SUDEP

and…

This year, we will sit on a selection committee who will award a $50,000 research grant offered by SUDEP Aware, which includes the almost $25,000 raised from the 2016 Jordan's Slide for SUDEP.

Also, over the five years…

Jordan's Slide was inducted into the Toronto SickKids Hospital Hall of Fame for its fundraising efforts;
Deb cycled from Montreal to Toronto to bring awareness to SUDEP;
And we attended an international conference on mortality in epilepsy, where we were pleased to see and hear the conviction to solve SUDEP from medical professionals around the world.

And it doesn't stop there as we continue to support SUDEP Aware through our new partnership with the Municipal Equipment Operations Association (MEOA), for the next year, to bring more awareness and funds to SUDEP in memory of Jordan.

Photo: Deb Fawcett, Rick Ellig (President MEOA) and Dave Fawcett

In conclusion, as a parent it's our job to keep our children safe. As a parent of an Angel, it's our job to keep our child's memory alive. You can learn more about Jordan and the gifts she left this world at her memorial website www.jordanfawcett.ca. And now we are proud to say that Jordan has left yet another gift – as you now know about SUDEP, and we ask that you take this gift and share it with others.

Thank you for your support!! We are truly grateful and blessed!

---

Message from SUDEP Aware

Dear Valued Supporter,

What an incredible journey we've had together the past five years! Jordan's Slide for SUDEP has been a tremendous success, in smashing its fundraising goal as well as bringing so much more attention to epilepsy and SUDEP!

You have seen our voluntary organization grow from a non-profit into a charity; from distributing information ebrochures to co-founding the now biennial 4-day Partners Against Mortality in Epilepsy (PAME) conference and establishing an online SUDEP knowledge repository; and also from being able to provide $5,000 research grants to a staggering $50,000 award this year!

These achievements have been made possible thanks to YOU, your generosity and support of Jordan's Slide for SUDEP.

We truly applaud and value the amazing dedication, determination and drive of the Fawcett family, who have worked tirelessly on the Slide each year and have gifted us with the unwavering backing and encouragement of our mission.

On behalf of myself, the charity and also our families, it is with HUGE appreciation for all of your help that we THANK YOU with all our hearts and might.

Please keep raising awareness of SUDEP at every opportunity you can! And do stay in touch!

With warmest regards,
Tamzin

Tamzin Jeffs
Executive Director + Co-founder SUDEP Aware
(416) 556-8770 // www.sudepaware.org